Hydraulic cylinders use pressure to provide force that moves parts of a vehicle in one plane, i.e. the cylinder can only move out or in. In the case of a lorry, this could be a tipper bin, sideloader cranes on a flat deck or a skeletal trailer, transport ramps on a transporter or a taillift on the back of a chiller truck or curtainsider.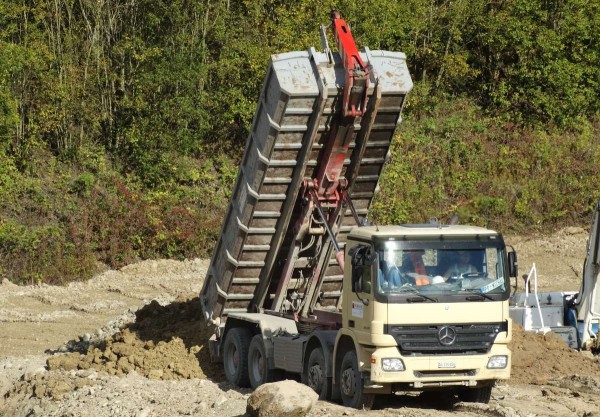 In the case of an agricultural tractor or backhoe loader it could be a loader bucket on the front.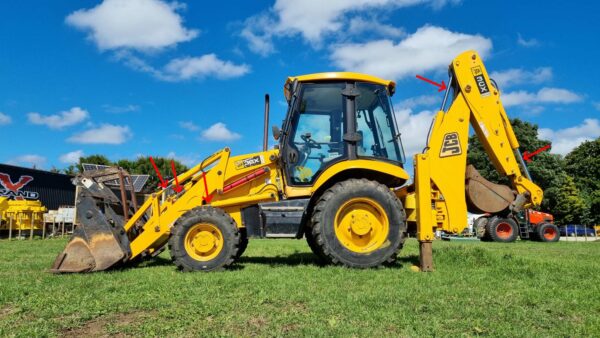 Where complex movements are required, multiple cylinders are used, and this is evident on an excavator where there are separate cylinders for the boom, dipper arm and bucket.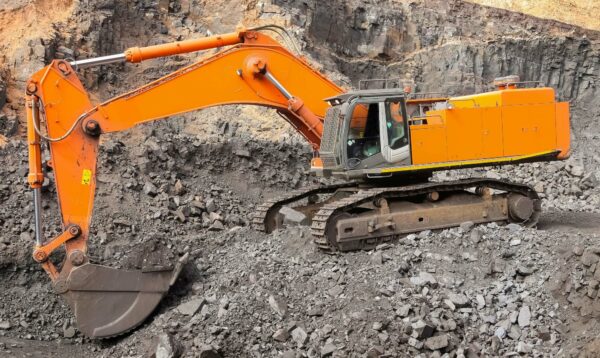 The cylinders are used on a wide variety of construction equipment:
Lifting the carriage and forks on a forklift
Lifting and curling the bucket on a front-end loader
Controlling the steering using articulation on a front-end loader
Lifting and extending the boom on a truck-mounted crane
Extending and contracting the stabiliser legs (outriggers) on a mobile crane or truck-mounted crane
Moving the boom, dipper and bucket on an excavator
The hydraulic system is driven from the power take-off (PTO) or a separate auxiliary engine.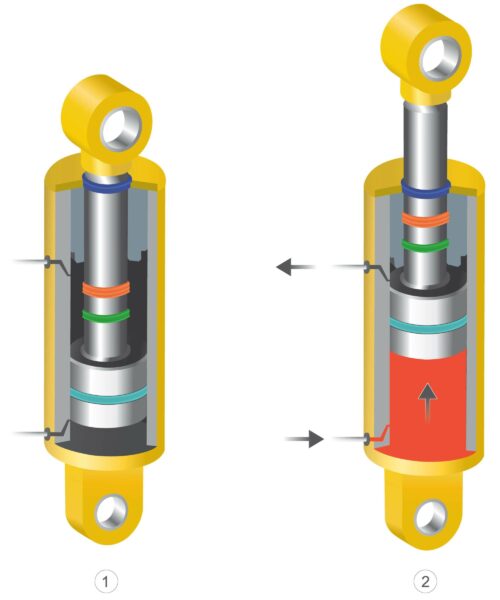 Fluid (usually oil) is pumped into the bottom of the ram which extends it (shown in diagram 2), while fluid that was in the top of the ram is recycled back to the reservoir. The dark blue seal slides up and down the ram and stops fluid from escaping. The light blue seal stops oil from leaking from the bottom chamber to the top chamber.
Hydraulic rams are fed by hydraulic lines. These need to be checked for leaks as part of the pre-trip inspection, as do the hydraulic rams themselves. Rams that are bent or leaking should be serviced immediately.