Curtainside trailers are usually a flat deck trailer with a rigid rear door, a headboard, and canvas curtains down the side which are suspended from roof rails and fastened with buckles. The roof rails are held up by supports at the side.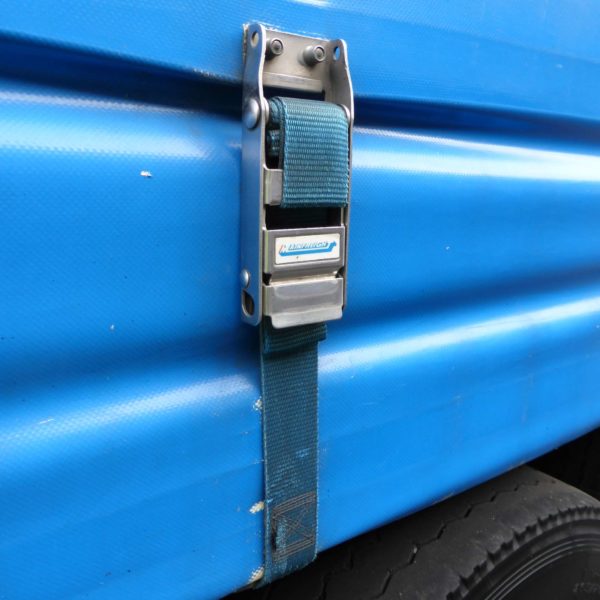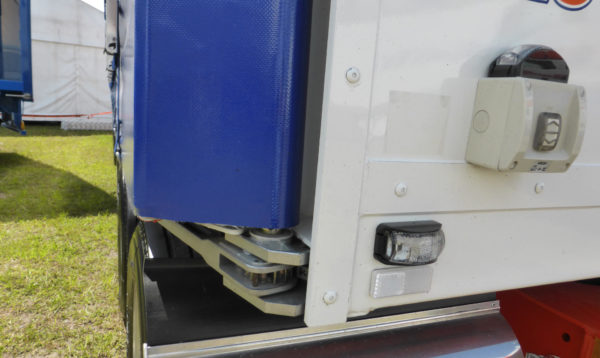 In some cases, the roof is also a retractable curtain, and these unit are used for carrying light materials such as woodchips and sawdust which can be blown, dropped or loaded in through the top.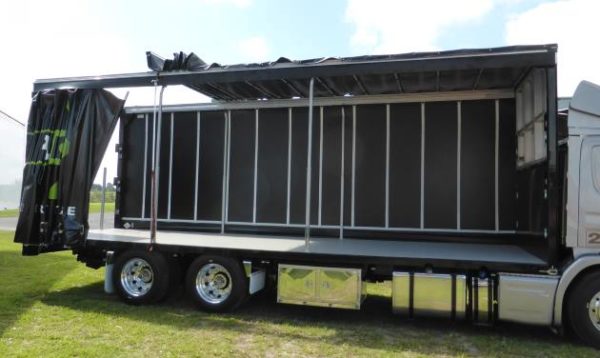 They are often called Tautliners as this company patented the idea in 1969.
Advantages of a curtainside truck
Curtainsiders are good for providing weather protection and basic load restraint. Curtains are rated in kilograms per metre of load restraint and as long as the load is positioned within 100mm from the curtain and resistant to toppling over, the load doesn't have to be separately restrained.
As the curtains can be slid back on either side of the lorry or trailer, it gives quick and easy access to a forklift for loading the deck and a mezzanine floor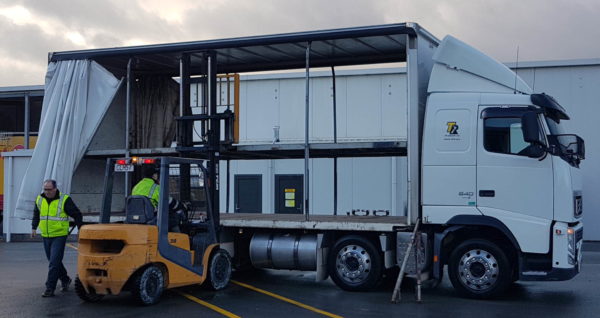 Chiller units can be used, but the curtains are much thicker and more difficult to manage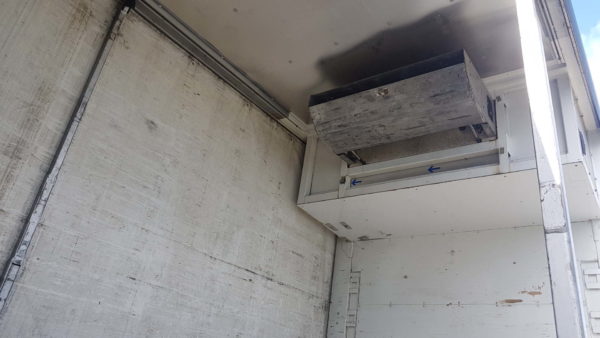 Curtainsiders require a certain level of fitness by drivers to pull them backwards and forwards and do them up; every year, drivers suffer hurt backs, trapped fingers and some have even been knocked out if the wind catches the curtain and a buckle or the curtain pole hits them.
Disadvantages of a curtainside truck
As they can be opened by anyone, they are not used for loads that require the trailer to be left in an insecure place.
The curtains are more easily damaged and cut than a hard-side lorry.
If the load shifts, it can make the curtain bulge which will make the lorry over-width and creates problems for unloading (i.e. the risk that the load will fall when the curtain is opened).
Opening the curtains in strong winds is a danger to the driver.