A transporter trailer is a trailer designed to transport vehicles of all kinds from cars to forklifts to mining vehicles to motorbikes.
See our article on car transporters for the type of trailer that carries multiple cars – this article is focusing on generic transporter trailers.
Transporter trailers have ramps to load a vehicle. These are either fold-up ramps at the rear, or they detach and are stored on the deck or in a frame on or under the trailer.
A small transporter trailer is designed to tow one car or motorbike. It can be open or closed. These are commonly used to transport everything from large ride-on mowers through to race cars.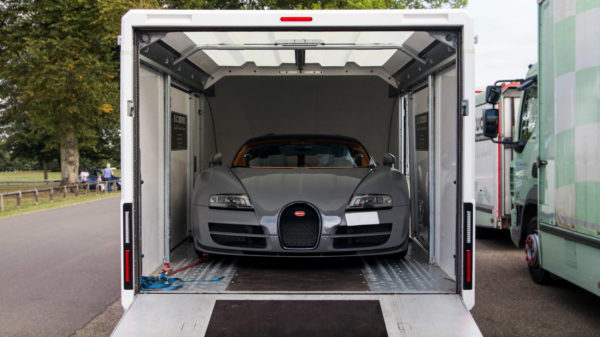 Transporters and low-loaders or low boys
Heavy transporter trailers have heavy duty ramps and are often low-loaders so that the deck is as low, keeping the centre of gravity as close to the ground as possible.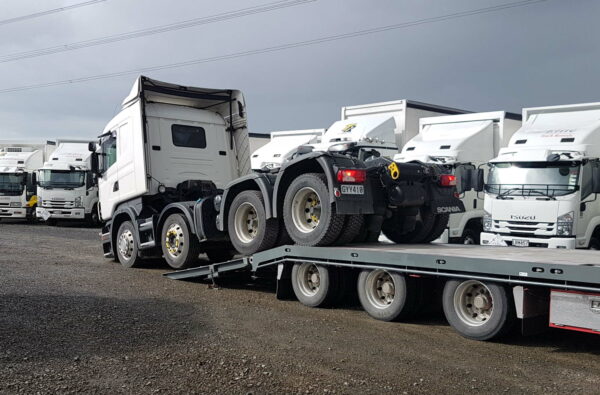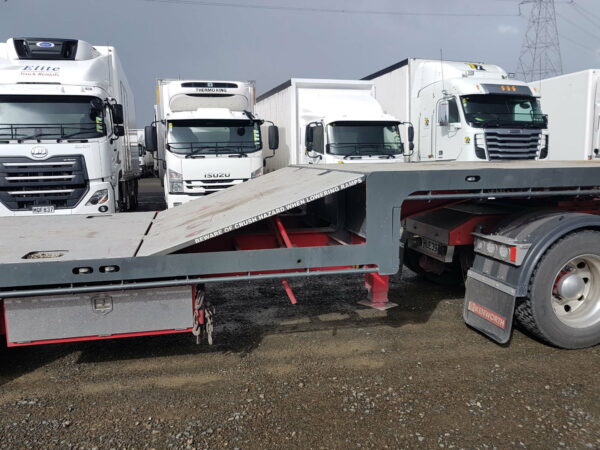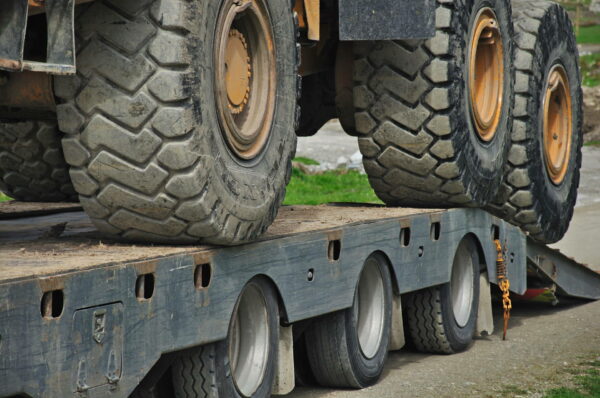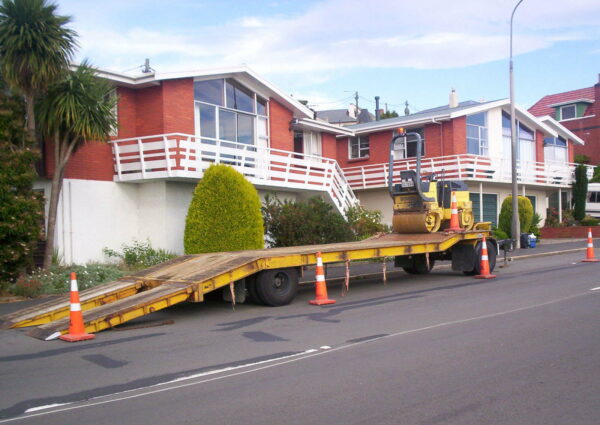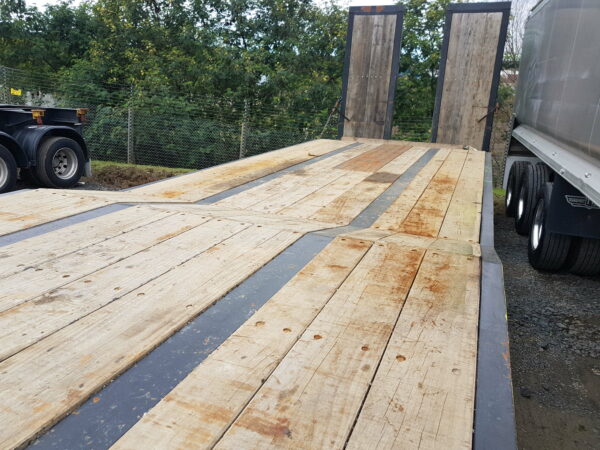 The gooseneck in the transporter trailer can be used to block the load and stop it sliding forwards, as you can see in this diagram

Load security
Transporter trailers have chain rings and/or rope rails for attaching chains or ratchet straps. The gooseneck serves the same purpose as the headboard, allowing loads to be blocked against it, but the load will still need to be tied down securely.