PTO, or power take off, is a way in which power can be diverted from the engine to power hydraulic or mechanical equipment. It's very common on agricultural machinery, and its use on tractors, through a rotating shaft, causes frequent injury and even death, so much so that the Health and Safety Executive produces guidance material.
However, on a lorry, it's mostly different. Power take off is used to drive hydraulic equipment and there's a huge variety of applications:
Bin lorry compactors
Hydraulic truck loader cranes and truck-mounted cranes
Power line maintenance for powering the bucket that lifts the engineer to the line
Car transporter ramps (the ones with two levels)
Container side loaders that self-load containers onto a skeletal trailer
Tipper lorries with hydraulic rams that lift the front in order to tip materials out the back
Lorries with attachments such as augers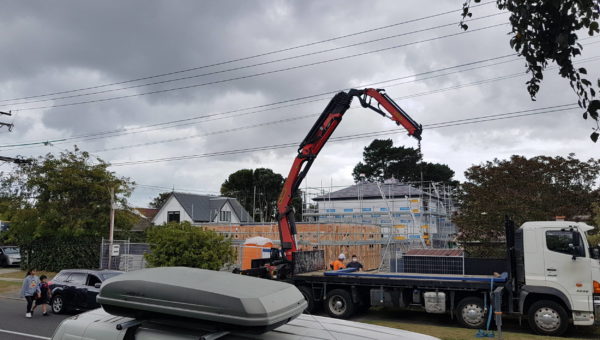 PTO is used where a battery would not have enough power or durability.
The driver switches PTO on using a switch in the cab. The revs should be increased to between 800-1000rpm to give the best performance, unless the unit has automated rpm increase as power is required.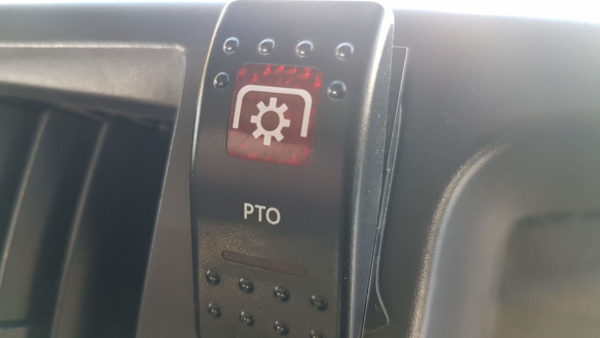 If the driver increases the revs, there will be a rotary knob to do this.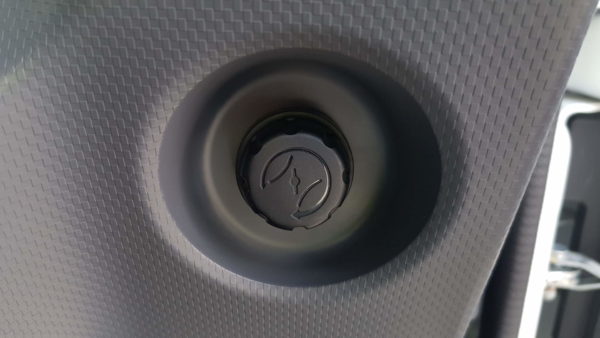 In units that have automated rpm, it's often a switch, for example on this Palfinger crane remote control unit.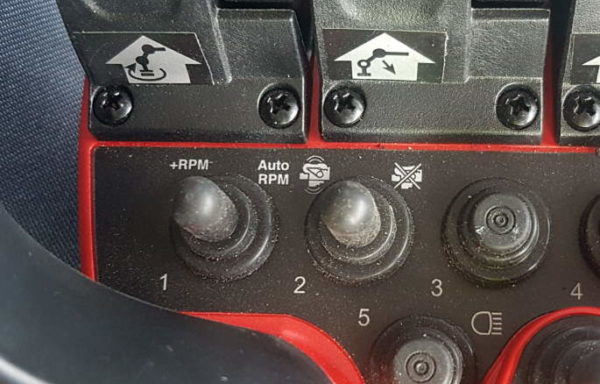 PTO has some disadvantages:
In some cases, batteries are used instead, for example for a taillift.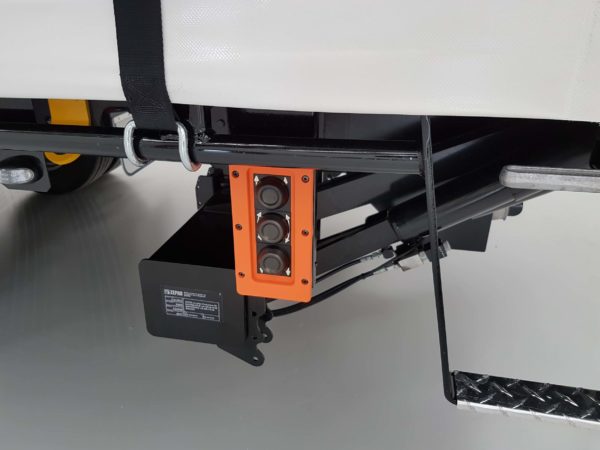 For chiller trailers and lorries, there is a separate chiller unit with its own fuel source.