Before a driver starts for the day, they do a pre-start inspection which takes in the bodywork, engine, load, tyres and cabin.
The cabin is the driver's office and it must be in good shape to help maintain alertness, and reduce distraction and fatigue. A clean, tidy cab helps you function in your job and projects a good image to your clients and coworkers.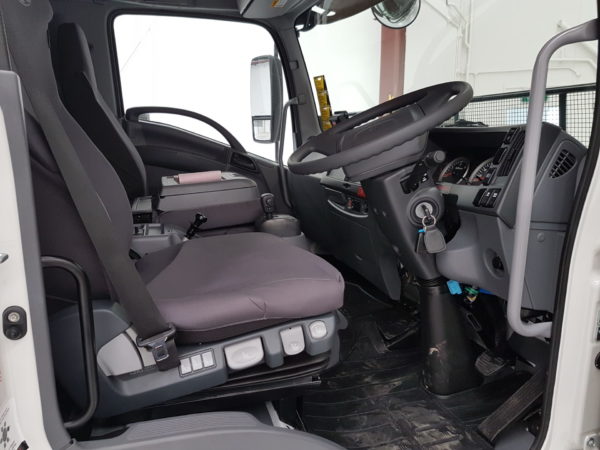 Steps and handles
Three points of contact must be maintained when getting into and out of a lorry. Slips cause injuries, ,so this means that grab rails and handles must all be present and securely attached and steps must be clean and secure.
Steering wheel
Is the steering wheel position able to be moved?
Does the wheel have excess play?
Do all buttons and wands work?
Dashboard
When you turn the ignition on, do all lights illuminate then go out?
Does the battery and oil light go out once you start the engine?
Do any warning lights stay illuminated?
Do all switches and dials work and can you see the writing on the buttons or the labels underneath?
Are all gauges illuminated?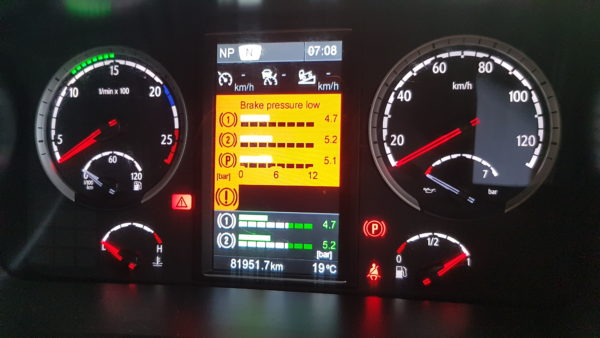 Air conditioning
Maintaining the right temperature helps ward off fatigue and dehydration.
Does the control panel have all switches and knobs present and do they work as expected?
Does cold air come through the vents when the engine is running?
Does the fan work at different speeds?
Radio and CB
Do your comms work?
Is the radio set to a few different presets so you can quickly find music or news if required?
Does your phone connect to the Bluetooth, if available
Do all buttons and dials work?
Are the speakers in good condition with no rattles?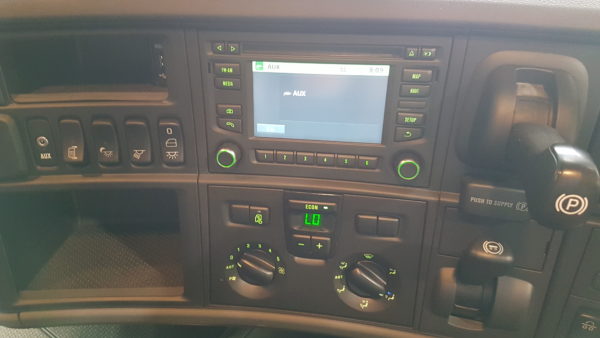 Seat
Does the air pressure build quickly when you turn the engine on?
Is the seat loose?
Does the seat have any damage to the base or back?
Do all the controls work to adjust height, lumbar, rear pitch and forwards/backwards?
Seatbelt
Does the seatbelt recoil correctly? Dirt and dust in the mechanism can stop it recoiling all the way, meaning it'll get trapped in the door which will damage it
Does the seatbelt lock quickly when you yank it?
Is the seatbelt frayed or badly faded (exposure to sunlight weakens it over time)
Is the buckle in good condition; if you're in and out of the lorry multiple times during the day, it's a part that can wear out.
Miscellaneous items?
Does the PTO (power take-off) work?
Is all your documentation in order?
Are there any random rattles from plastic in the doors or dashboard?
Do you have supplies such as cleaning rags, deicer, fire extinguisher, etc
Is the windscreen clean and free of cracks?
Do your auxiliary systems work such as electronics in the sleeper cab?