While the tread (the grooves) in the tyre is gradually worn down, the casing of the tyre is usually good for a much longer period, therefore to avoid waste and reduce costs, retreading is the process of applying new tread to used tyres.
The casing is the sidewall and the underlying layer of rubber and steel bands to which the tread is attached. This needs to be strong because of the weight it's under and the impacts it can receive from potholes. These used tyres are first inspected and repaired (if required). The material costs are reduced by 80% and it preserves around 90% of the material in the existing tyre. A new truck tyre weighs around 70kg, but a retread only needs 20kg of new material. A new tyre takes around 83 litres of oil to make but a retread only takes around 26 litres. This results in far lower carbon dioxide emissions.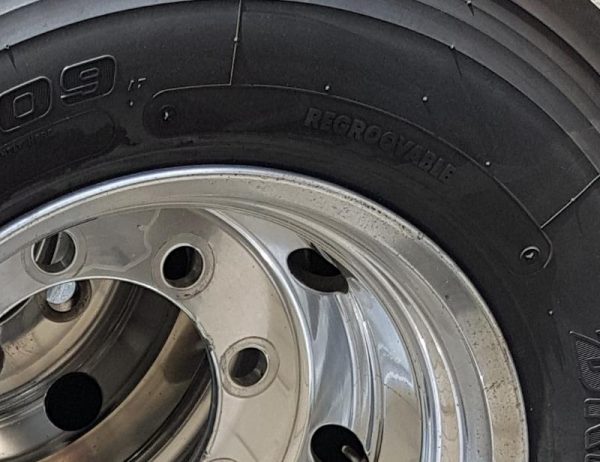 Retreads are used for passenger cars (although they are only ever retreaded once), but more commonly for heavy vehicles. Commercial tyre manufacturers make their tyres so they can be retreaded. About half of all trucks and buses on the road in the UK have retreaded tyres.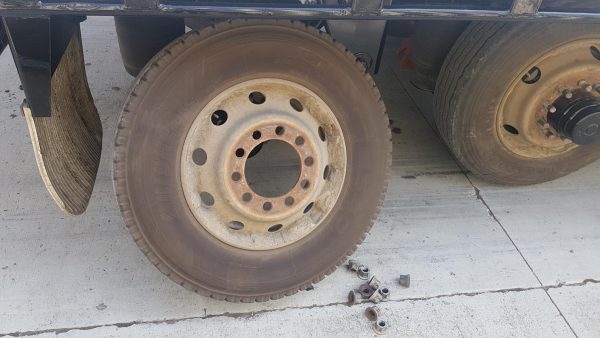 Some operators prefer not to use retreads on the steer axle for lorries that travel at high speed (in fact, in some countries, you are not permitted to use retreads on a steering axle on certain vehicles), but are happy to use them in situations where there is low-speed, stop-start driving such as rubbish collection and local deliveries. However, there is no reason that they can't be used on the steer axle in the UK.
Are there any restrictions on using retreaded tyres?
All passenger car retreaded tyres are rated to at least 112mph and some up to 149mph. They can be used in all weathers. A tyre can continue to be retreaded until the casing is worn beyond repair. This allows some truck tyres to do half a million miles.
How are retreads made?
The old tread is removed in a process called buffing. This prepares the surface for the new rubber
The two main ways are:
Pre-cure (or cold cure): a prepared strip of tread is applied to the casing of the tyre with high-grip cement. This is a very flexible way of retreading a tyre but it results in a seam where the two ends of the tread meet and this can be a weak point.
Mould cure (or hot cure): raw rubber is applied to the casing of the tyre. Each tyre size requires a different sized mould to form the tread design.
Regulations
Retreads are as safe as new tyres as they are made to a standard. ECE Regulation 108 for car tyres and ECE Regulation 109 for commercial vehicle tyres are in force for retreads in Europe.