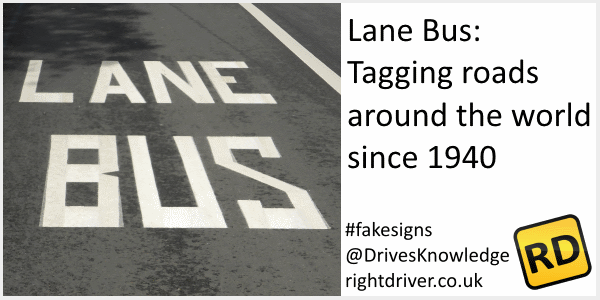 I always read it as 'lane bus' the same as I read 'way give' on the road, too. Interestingly, the first bus lane was built in Chicago in 1940. The first bus lane in the UK was on Vauxhall Bridge in 1968.
In the UK bus lanes are shown by road markings and signs that indicate whether other vehicles, such as motorbikes or cars carrying above a certain number of occupants, are allowed to use them. They most likely won't look like the one above which is in Auckland, New Zealand.
You must not drive in a bus lane during its hours of operation. You can enter a bus lane to stop, load or unload where it's not prohibited, or to turn into a driveway or side road. When you are allowed to use a bus lane in order to turn into a side road there will usually be a dashed white line as opposed to a solid line up to 20m from the junction.
Fancy driving a bus for a living? Try out these passenger carrying vehicle (PCV) questions for free.