Safety
Window lock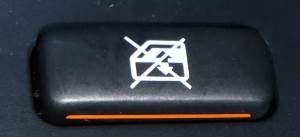 The window lock prevents passengers from operating the electric windows. This can be useful if you have children in the back, or a dog that steps on the switch (dogs shouldn't really be carried unrestrained). The switch is usually located on the driver's door near the other switches for operating the windows.
Hazard warning lights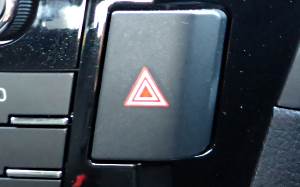 The hazard warning lights switch is usually located in or near to the centre of the dashboard. It almost always has a red and white triangle on it. It flashes all four indicators at the same time. You can use your hazard warning lights to warn other motorists on a motorway that traffic ahead has slowed down, and you should use it when your car becomes a temporary obstruction because you've broken down. They shouldn't be used when you've parked illegally, basically because you shouldn't be parking illegally.
Cruise control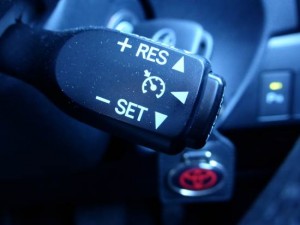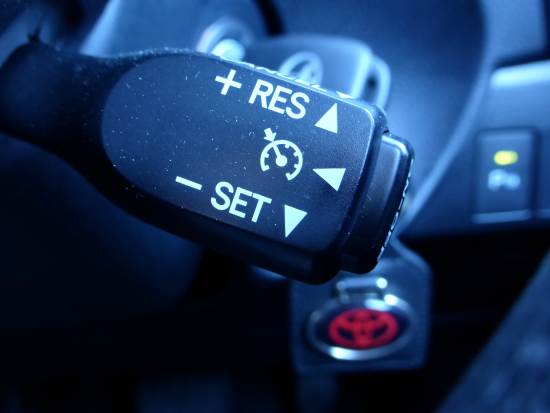 Cruise control is a system which will maintain a consistent speed without you modulating the accelerator. Cruise control at its simplest adjusts the throttle to account for variations in gradient and direction that would slow down or speed up your car. It works seamlessly on automatic cars because once you activate the clutch or brake it turns cruise control off, but a driver of a manual car on a motorway will still derive benefit.
The problem with older cruise control systems was that they would gather too much speed going downhill and didn't have the smarts to change down a gear. Also, if you caught up with something on a road you would have to deactivate the cruise control otherwise you would eventually drive into the back of it.
Modern cruise control systems will use the brakes and engine braking to slow down the car on a hill, and have radar cruise control which monitors the road for traffic ahead and adjusts your speed accordingly.
Carrying children
Child safety locks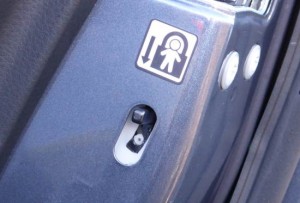 Child safety locks are included on rear doors to stop children from opening the door from the inside. They are enabled using a small switch that can be seen when you open the door.
Airbag deactivation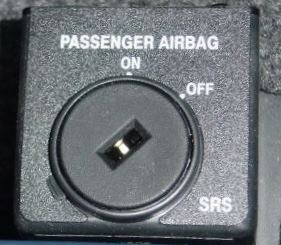 If you want to carry a rear-facing baby cot in the front seat you will need to deactivate the airbag otherwise the airbag will hit the cot with extreme force, causing injuries to the baby. Rear-facing car seats perform better in a crash, but as you can see in this video, if the airbag goes off, it will kill or seriously injure the baby.
If your car doesn't have one of these switches you must not carry an infant in a rear-facing seat in the front.
Visibility and vision when driving and manoeuvring
Seat adjustments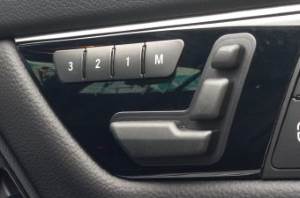 When adjusting your seat you should make sure you can see over the dashboard and that your feet reach the pedals. On a long journey seat position makes an important difference to how fatigued you feel.
Lower-end cars and cars where weight reduction is important (light sports cars) will have manual adjustments, whereas luxury cars could have 18-way seat adjustment with electronically adjustable headrests, lumbar support, lateral support, seat squab length, height, back angle and more, plus up to 3 memories for different driver or driving preferences. The image shows the controls on a Mercedes-Benz.
Wing mirror adjustments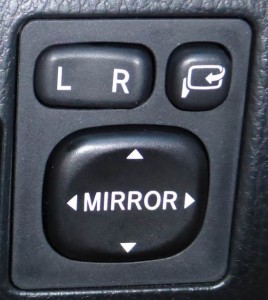 Wing mirrors should be adjusted so that you can see back up the lane behind you, and a minimal amount of your car. This will minimise the area that you can't see without turning your head (your blind spot).
Some systems will change the angle of the mirror as you reverse, angling them down so that you can see where the wheels are in relation to a kerb. Be aware that this then reduces your ability to see back up the road.
Your mirrors might have auto fold-in, too, which is good for parking as it reduces the chances that another vehicle will clip your wing mirror.
Rear seat headrest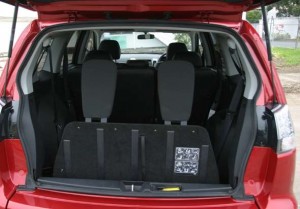 In some cars, for example older Mitsubishi Outlanders,  the rear headrests can restrict visibility through the rear window. If they are not being used, and are not able to be folded down (or you don't want the rear seats folded completely flat), they can be removed using a button that is on the collar of one of the metal stalks.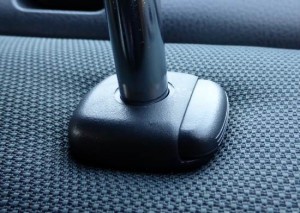 This is the same button that you press to allow adjustment up and down.
It's not a good idea to remove the headrests and then allow passengers to travel in the rear of car because the headrests are a form of whiplash protection if you get hit from behind. They also make it more comfortable for passengers.
Parking sensors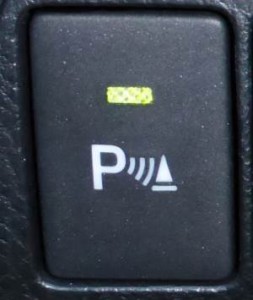 Parking sensors are sensors that detect objects when you are moving at low speed. Most new cars have them on the rear bumper and some also have them on the front bumper and the corners of the car (the ones on the corners are for other functions like blind spot monitoring, though).
You can turn your parking sensors off an on using a button with this icon on.
Volume mute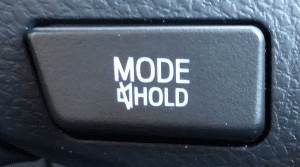 You might need to immediately mute the audio – you might think you heard an emergency vehicle siren, or suddenly the road situation gets complex and you don't want any distractions. This is where the mute button comes in handy. It might be on your steering wheel or could be on your stereo. Of course, you can always turn the stereo off, too
Power outlet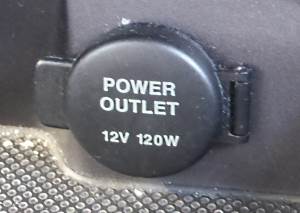 Power outlets can be used to power things like a GPS or a phone charger. They are 120W, 12V standard outlets and you can purchase adapters for them to enable them to power call kinds of gadgets, which can be useful if you have kids in the rear seat.
Voice commands
Most new cars come with voice command option to change the radio station and perform basic functions within the car. This video shows BMW's system. The main problem is accent recognition – if you have a thick accent then you might need to modify how you say things for it to be able to understand you.