Driver CPC is designed to refresh your memory of tasks and information you already use in your job, and teach you new skills that you can apply either in your current job or a new job.
There is a syllabus outlining the topics you can take in Driver CPC that cover three core areas:
Advanced training in rational driving based on safety regulations
Application of regulations
Health, road and environmental safety, service, logistics.
Each of these areas has several topics within them. Approved training providers devise courses and you can choose one convenient to you using the Joint Approvals Unit for Periodic Training (JAUPT) website.
The syllabus below contains the core areas, but course providers will produce courses that cover multiple angles across the syllabus.
1: Advanced training in rational driving based on safety regulations
All licences:
1.1 To know the characteristics of the transmission system in order to make the best possible use of it
This subject area teaches drivers how to drive efficiently by understanding the torque, power and specific consumption of an engine and gearbox-ratio cover diagrams. This information can be used to guide the optimum use of the vehicle's rev counter in maintaining a fuel-efficient driving style.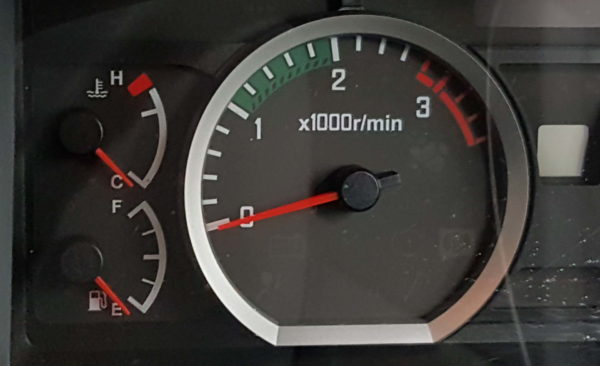 1.2 To know the technical characteristics and operation of the safety controls in order to control the vehicle, minimise wear and tear and prevent disfunctioning
These topics teach drivers to minimise the impact of their driving on the vehicle itself, primarily by using the braking systems in the most efficient way. Knowledge of how engine braking works in heavy vehicles means that drivers can choose the appropriate settings rather than relying on the service brakes.
1.3 Ability to optimise fuel consumption
Courses could include Safe and Fuel Efficient Driving (SAFED) and vehicle systems (transmission). These combine elements of 1.1 and 1.2 into a driving style that gives drivers skills to maintain speeds on inclines and long downhill stretches without negatively affecting the vehicle, while getting the best fuel consumption.
Licences C, C+E, C1, C1+E
1.4 Ability to load the vehicle with due regard for safety rules and proper vehicle use
Load security is the most important facet of driving a heavy vehicle. Drivers will learn about the forces acting on the load and the vehicle, how to calculate weights and volume for loads, vehicle stability and static rollover threshold, centre of gravity and remaining within axle weight limits.
To understand this fully, drivers will learn about the types of packaging and pallets that can be loaded onto a vehicle, what kind of load securing devices are required (e.g. ratchet straps, chains, tarpaulins, etc), how many of them are required and how to secure them to maintain a safe and legal load.
Courses could include loading/unloading, regulations for the carriage of goods, tanker awareness, etc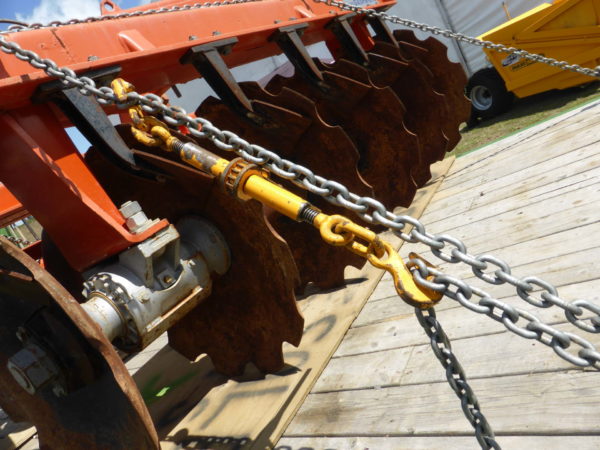 Licences D, D+E, D1, D1+E
1.5 Ability to ensure passenger comfort and safety
Drivers of passenger vehicles need to understand the forces acting on their passengers to provide for a smooth and comfortable ride. Sideways and longitudinal movement, smooth braking and acceleration and interacting with passengers are covered. Drivers will learn how to interact with specific demographics and the peculiarities of certain groups of passengers (children, the elderly, disabled, etc).
Additionally, passenger-carrying vehicles use specific infrastructure such as dedicated lanes and have vehicle-specific hazards such as a long rear overhang, double-deck operation or articulation.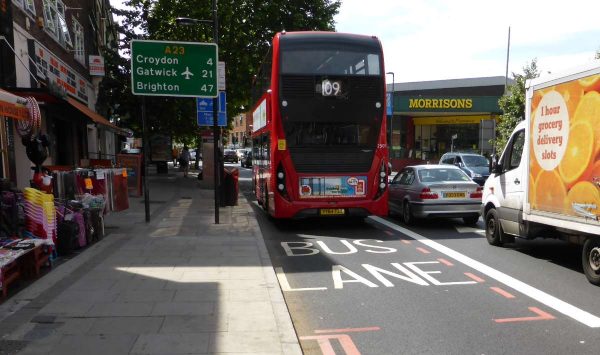 1.6 Ability to load the vehicle with due regard for safety rules and proper vehicle use
In addition to 1.5, giving passengers a smooth ride involves understanding the gearbox ratios in relation to the vehicle load and the road's profile. Passengers must be kept safe in terms of load distribution and vehicle stability, and drivers must know what to do in an emergency.
2: Application of regulations
All licences
2.1 To know the social environment of road transport and the rules governing it
Work and rest time rules are imposed to minimise fatigue-related incidents. Drivers will understand how to use work-time monitoring (such as a tachograph). Penalties for failing to use or improperly using or tampering with a tachograph will be covered. Drivers will learn about their rights and duties regarding initial qualification and periodic training.
Licences C, C+E, C1, C1+E
2.2 To know the regulations governing the carriage of goods
This section deals mainly with the documentation and rules regarding carrying goods on a vehicle – obligations under standard contracts, drafting documents, international transport permits, consignment notes, crossing borders, freight forwarding and any special documents that accompany goods.
Licences D, D+E, D1, D1+E
2.3 To know the regulations governing the carriage of passengers
Bus and coach carrying capacities are limited by loads and numbers. The rules related to safety equipment on board buses, and carriage of specific groups of passengers are covered.
3: Health, road and environmental safety, service, logistics
All licences
3.1 To make drivers aware of the risks of the road and of accidents at work
Vehicle accidents are the largest cause of work-related injuries. Courses in this CPC category include the types of accidents drivers could experience in the transport sector and will delve into road accident statistics. Drivers will understand the involvement of lorries, buses and coaches in accidents and their impact on the severity, plus the human and financial consequences.
3.2 Ability to prevent criminality and trafficking in illegal immigrants
Border security and driver responsibilities regarding passengers and their loads when crossing between countries. Drivers learn the implications of illegal migration plus how to prevent it, and understand any related legislation in the transport industry.
3.3 Ability to prevent physical risks
Driving presents physical risks to the driver due to it consisting of long sedentary periods mixed with heavy lifting or climbing into, out of and on the vehicle. Courses will teach ergonomic principles, physical fitness, handling exercises and personal protection.
3.4 Awareness of the importance of physical and mental ability
Drivers will learn about fatigue and stress reduction as well as how diet affects a driver's alertness. The causes of stress are examined and the role of drugs and alcohol in road trauma is explored.
3.5 Ability to assess emergency situations
When drivers are involved in an incident they must know the appropriate behaviour: assessing the situation, avoiding complications, summoning help, assisting casualties, giving first aid, reacting to fire or chemical danger, evacuating occupants and passengers, and reacting to aggression from other road users. Drivers will learn how to produce an accident report.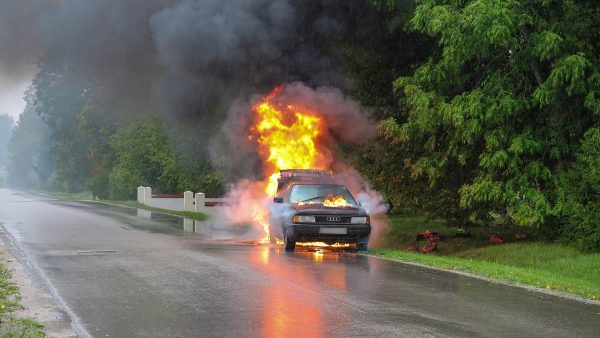 3.6 Ability to adopt behaviour to help enhance the image of the company
Companies rely on their drivers to convey a professional image at all times. The driver will learn the basics of providing a good standard of service, plus the roles of the people the driver deals with. Maintaining the mechanical and visual aspects of the vehicle can be covered and the commercial and financial effects of a dispute will be explored.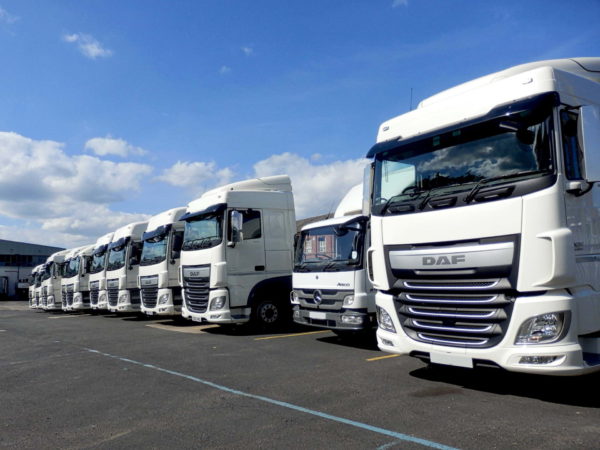 Licences C, C+E, C1, C1+E
3.7 To know the economic environment of road haulage and the organisation of the market
Understanding the entire marketplace opportunity for the transport of goods gives drivers a better understanding of why they need to be professionals. This section includes road transport in relation to other modes such as seafreight or rail, road transport activities (transport for hire or reward, etc), how transport companies work and what specialisations are available (e.g. tankers, controlled temperature, etc).
Licences D, D+E, D1, D1+E
3.8 To know the economic environment of the carriage of passengers by road and the organisation of the market
Drivers that understand the options passengers have will be more sympathetic to their employers and their vehicles. Courses in this section will cover different activities involving the carriage of passengers by road, the specifics of border crossings and how companies are organised for carrying passengers by road.