Car companies are engaged in a war of incremental technological increases; it's one where a Ford can eclipse a Lexus quite easily. The technology below is becoming more mainstream on cars and, while you might not be able to afford it if you've just got your licence and are buying your first car, you can expect in a few years that these technologies will be available on a new or good second hand car you'll purchase.
Apps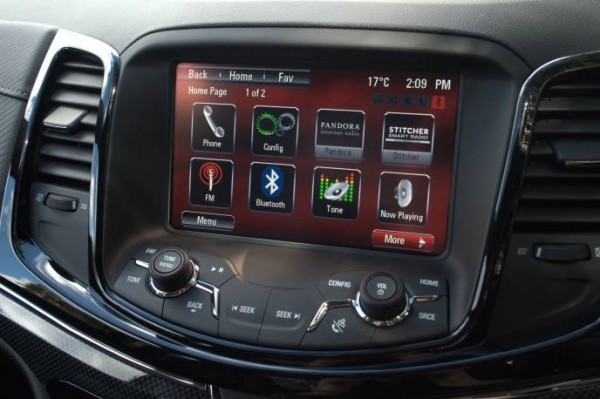 It's all about apps these days. While Google and Apple are trying to get some kind of adoption of a vehicle interface (Apple has done well with getting iPod/iPhone connectivity in almost every new car), no one is really winning the race. Toyota has even recently changed its menus to say 'apps' for things that aren't even apps – they're just things your car does (see below). General Motors produces the MyLink/Intellilink system and you can buy some cars (e.g. Vauxhall Insignia and Astra) with it. It offers integration with Pandora and Stitcher apps straight from your iPhone, plus the BringGo satellite navigation system.
Expect to see deeper integration of Android and Apple operating systems over the next couple of years.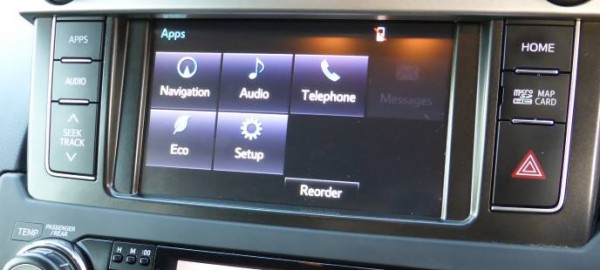 Surround cameras
Front and side cameras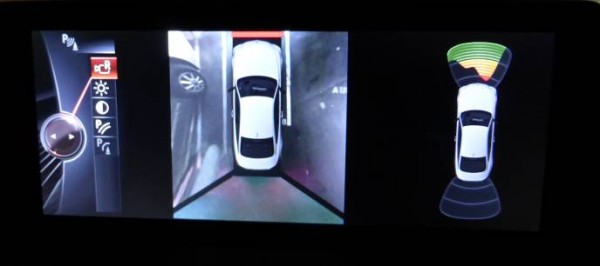 Cameras are gradually becoming popular on the front of larger cars, especially SUVs. They are useful when manoeuvring in narrow spaces, when parking next to the kerb, when off-road driving and when pulling out of a junction with limited visibility. The front camera will either be a fisheye lens in the grille, or a camera looking either way mounted in the sides of the bumper. The image displayed on the screen will either be two separate ones side-by-side (for two cameras looking either way), or the more conventional fisheye single image like with rear cameras.
The camera image displays on a screen in the dashboard. If side cameras are included, a simulated bird's-eye view can be created. In the case of the BMW M4 above, there is no front camera, but a front sensor augments the side and rear cameras.
Reversing cameras with graphical overlays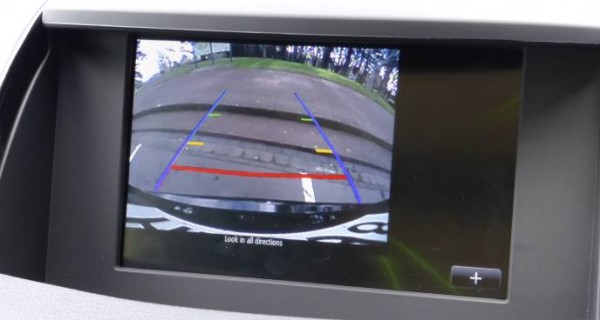 Reversing cameras have become smarter, even to the point of analysing the image to try to detect objects whose distance would be difficult to interpret, such as a pole. Some cars have multiple reversing cameras, e.g. one that looks behind and another that looks directly down at the bumper for helping hitch a trailer. Most new system have guidelines and distance lines. On the better systems the guidelines move as you move the steering wheel.
The image for the camera will be displayed on an in-dash screen or in the rear-view mirror.
Temperature and climate control
Seat temperature
While we've had heated seats for a good three decades from some manufacturers – perhaps even more – cooled seats are still a novelty, but are becoming more mainstream. Seat cooling is achieved by placing one or more fans in the seat that blows air through a perforated fabric. It's a quick way of cooling black seats that have been in direct sunlight in summer, but probably not as useful here as in Spain or Australia where 35 degrees isn't uncommon.
Seat heating is getting better, too, with different temperature settings (the image above shows a Ford Mondeo's seat heating controls for driver and passenger with five individual heating steps) and more of the seat being heated (i.e. the back as well as the seat squab).
Heated steering wheel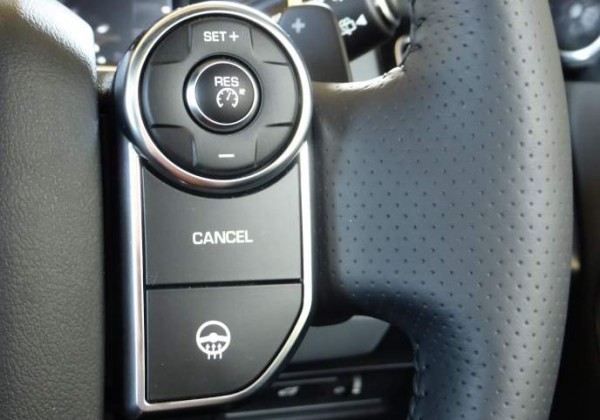 We can get some fairly cold weather at times and one of life's luxuries (if you've had the experience) is a heated steering wheel. As well as being useful to prep your hands for that warm business handshake, it's just another thing that makes winter motoring slightly better. The above image is from a Range Rover Sport TDV8.
While it's not common as a standard feature, many manufacturers offer them as a cost option on various models.
Rear passenger air conditioning and heated seats
Keeping your passengers comfortable can make the journey much more pleasant for the driver, especially if those passengers are children. Dual zone rear air conditioning is available on some models as well as heated seats. While not many cars come with this as standard, it's offered as a cost option by a few manufacturers.
Electric rear seats
Electric rear seats are useful if it's the third row of seats in a people carrier or SUV; some manufacturers offer a push-button solution to folding the seats flat or getting them up again without having a convoluted system of straps and levers to do the same. The other way it's occasionally used is to offer reclining on the rear seats in bigger luxury cars (e.g. Lexus LS600h).
Infinite adjustment for the driver's seat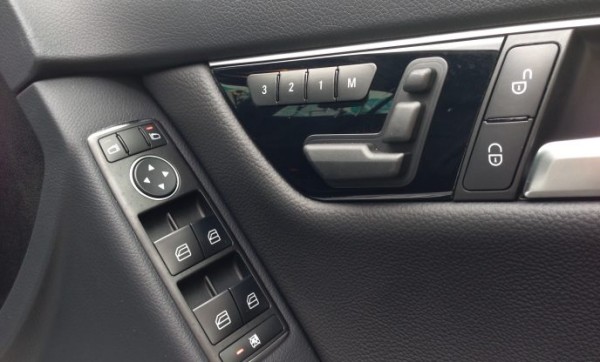 Seat motors weigh quite a lot so you won't see these types of functions on sports cars, but on luxury cars more and more of them are coming with electrically adjustable headrests, and all manner of adjustment of the shape, height and angle of the seats, including seat squab length.  Most vehicles allow you to store a seat memory, and some will code specific settings to your key, i.e. if you have two keys the car will set itself up depending on which key you start it with.
Electric seats also will move backwards away from the wheel to allow you to get out of the car more easily – this feature is welcomed by pregnant mothers, and people who are larger than average.