The Department for Transport's Reported Road Casualties in Great Britain: 2012 Annual Report shows that the sun accounted for around 2905 accidents in the year, up from 2592 in 2011, TRL reports. Of course, you can't really infer anything from those statistics about the proficiency of drivers unless you look at the amount of cloud cover in areas where accidents are likely to occur, and that will be a complex set of data.
What we do know from the Met Office is that average sunshine hours was less in 2012 than 2011 (across the whole country), but not in the key winter and spring months where sun glare would have the most effect. The graph shows that 2012 had more sunshine than 2011 only in January to March, August, November and December. 2011 had a much better summer, overall, but that's not so relevant.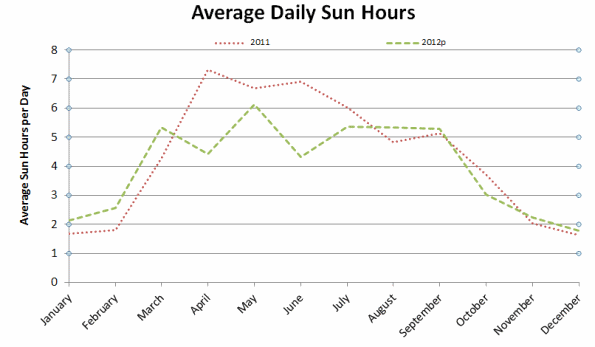 October and March are two months where sun dazzle is bad because the sun is setting and rising when people are going to work. In winter, it's mostly gone by the evening rush hour and in the morning it's likely to be cloudy; in summer, it's already up by the morning rush hour, and doesn't set until well after most people have got home.
Combine this with the increased likelihood that the roads will be slippery through dampness and decaying leaves, and you've got a recipe for more accidents. It's advisable that you keep a pair of sunglasses handy at all times in your car.
41% of sun dazzle accidents occur on A-roads whereas only 1.7% occur on motorways.
What can you do to prevent sun dazzle accidents?
As well as having a pair of sunglasses handy, keep your distance from the car in front. If your tyres are correctly inflated, your brakes are serviced and your shock absorbers are not worn, you will be able to stop in the shortest possible distance. Keep your windscreen or helmet visor clean and free of scratches as they make sun strike much worse. Delay your journey if you think it will be really bad, and adjust your sun visor so that it blocks as much of the sun as possible.