Swept path
Long HGVs have a wide turning circle. This is the amount of room they need to make a turn at a junction or roundabout. Swept path is the space between the tracking paths of the inside and outside wheels of the tractor unit and trailer when turning. The inside wheel of a lorry's trailer follows a tighter radius than the inside wheel of the tractor unit. It can be calculated when roads and driveways are planned.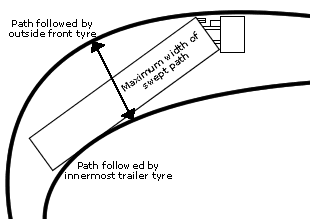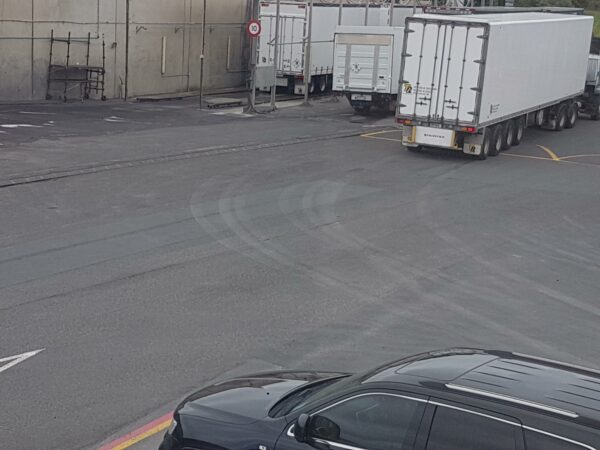 They sometimes need to make a wide turn into a side road so that the trailer off-tracking doesn't hit something like street furniture, the kerb or a building on the inside of the curve, so a single HGV will control the traffic in both the lanes so that
They can actually get around the corner
Drivers don't undertake them, putting themselves at risk of being run over by the trailer, and
Drivers don't try overtaking them where they might be hit by trailer swing.
Trailer swing is where the rear part of the trailer that is behind the rear axis swings right as the vehicle turns left. The rear axis is the pivot point of the trailer at the rear. In a trailer with 3 axle sets at the rear, the rear axis will be the middle of those three axle sets. The longer the rear overhang (the amount of trailer behind the rear axis, the worse the swing. So, you see more swing on trailers like flat deck transporters because of the space behind the wheels to accommodate the ramps, and on trailers where the axle set is in the middle of the trailer.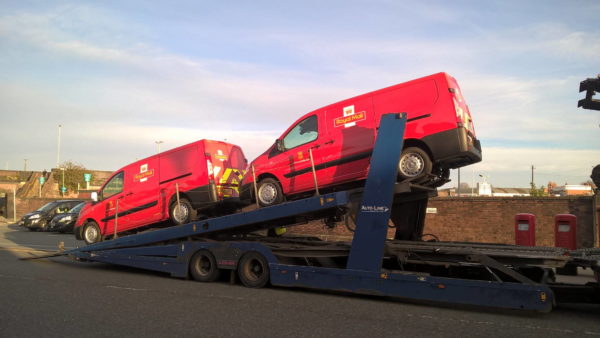 Traffic management
Two HGVs might control traffic by blocking both lanes approaching roadworks to stop other drivers jumping the queue.