A lorry is either rigid, rigid in combination (a rigid truck that also has a trailer), or articulated. This list explains the types of vehicles and the loads that they carry.
Boat haulage: while a small boat can be transported by a small truck (or even a good car or SUV), large boats need a specialised trailer called a lowloader, lowboy or plant trailer. They might need to have pilot vehicles and a transportation plan to avoid low bridges. A lowboy trailer sits lower on the road than a standard trailer, allowing extra height in the load.
Car transporters: Specific skills are required for the safe loading and unloading of vehicles. Transporter drivers may be expected to help out with vehicle valet after delivery.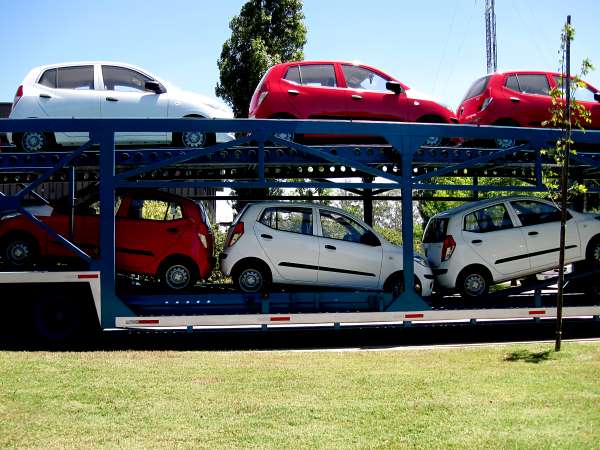 Dry goods: the majority of goods transported within the UK are dry goods carried in box body or curtain-sider trucks (either rigid or articulated). Dry goods can be anything from torque wrenches to toilet paper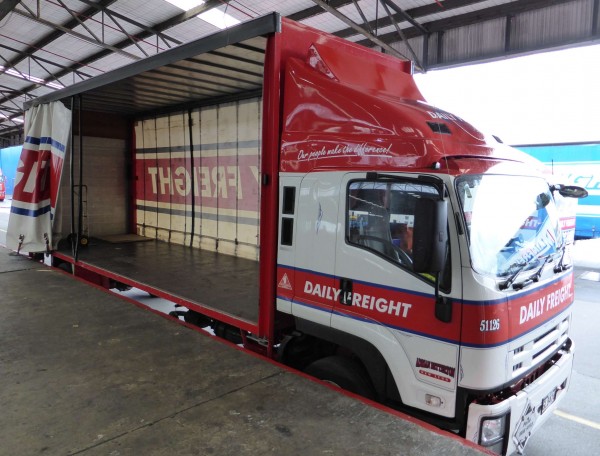 Emergency response: fire trucks are heavy vehicles. They can be road-going, or be specific to a location such as a factory or airport.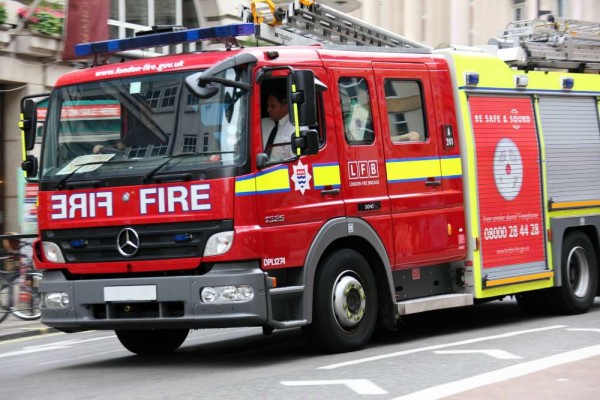 Flat-bed: a rigid truck with a flat trailer usually used for carrying large and bulky items such as steel girders, concrete pipes and water tanks. Modified flat bed trailers can carry hay or logs. Depending on the load it may need to be lashed or blocked to keep it from moving around.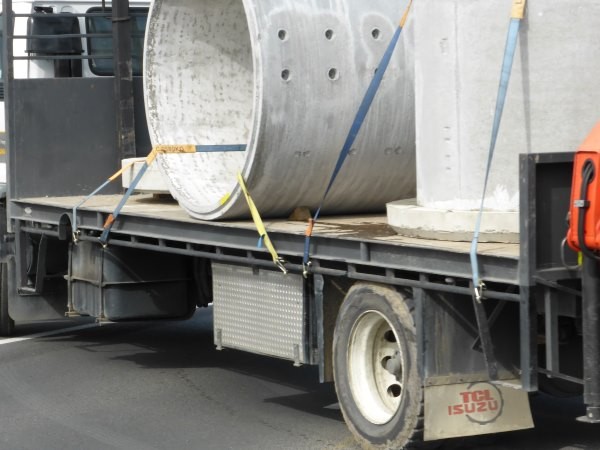 Furniture trucks: often called Luton peak bodies, this is a type of box van which can have an additional section over the front cab. They will have many lashing points on the interior of the truck. Articulated furniture trucks are used for really large loads, but are much less common. Drivers of furniture trucks usually help with the lifting and loading of the furniture and therefore this is quite a physical job.
Livestock: trucks that carry live animals such as pigs, sheep and cows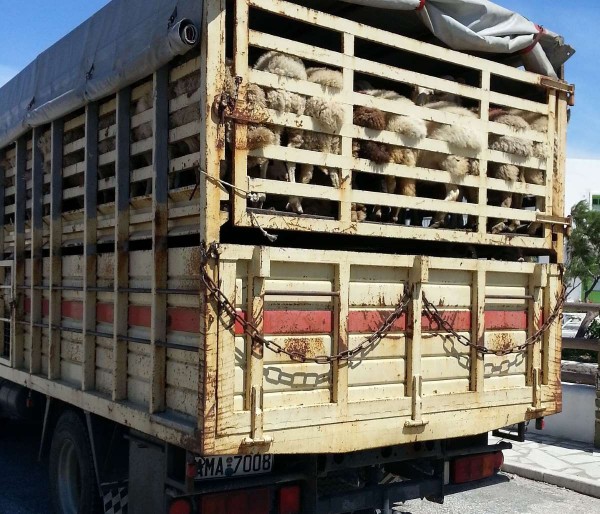 Non-road registered lorries and trucks: trucks that have specific purposes such as aircraft tugs, airport fire response, mining trucks, some types of earthmoving equipment and some kinds of cranes might not require you to have a heavy vehicle licence if they are not driven on the road.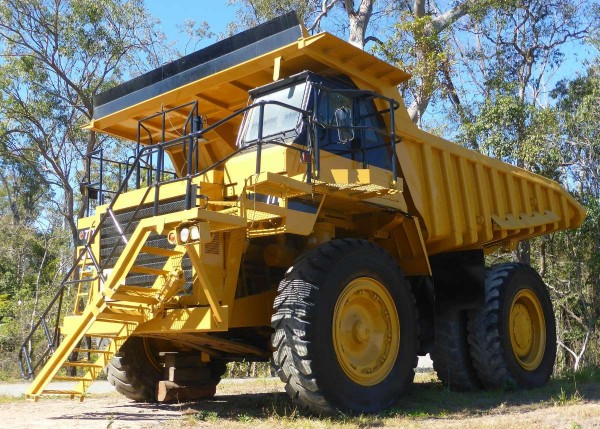 Reefers, chilled trucks and refrigerated containers and trucks: these carry temperature-sensitive goods, either chilled or frozen. It could be a small rigid van right through to an articulated truck pulling a refrigerated container.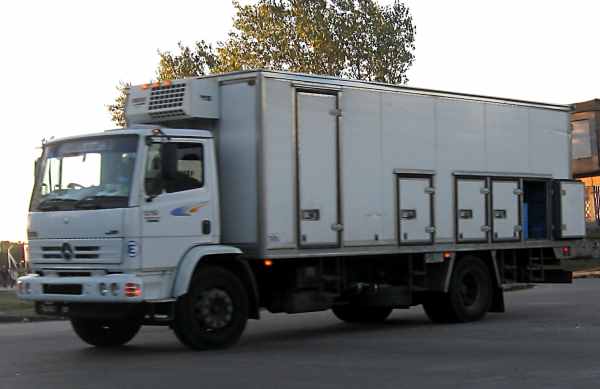 Specialist trucks: trucks, lorries and other heavy vehicles with a specific purpose such as towing vehicles, mixing cement, highway maintenance, snow ploughs, off-road tourism etc. They can be highly specialised like this concrete mixer below, or could just have minor modifications.
Tankers: liquids such as water, milk, petrol and chemicals are carried in tankers. Tankers can also carry cement powder, sugar, flour and maize. Drivers need to be aware of the safety precautions required for the specific loads they are carrying.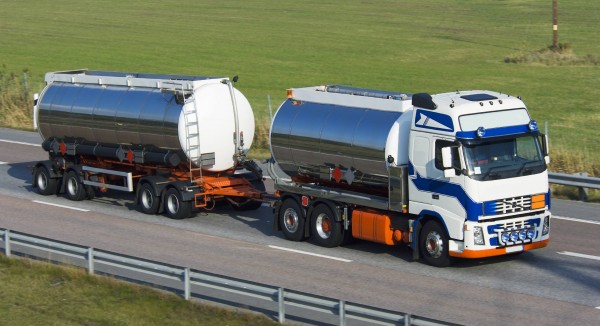 Tilt trailers: these are flat-bed trailers that tip slightly to allow a vehicle to drive onto them like a tow truck
Tippers: a tipper truck can tip up its trailer to help with unloading goods. They usually transport building materials and soil, but can also be used for farming purposes.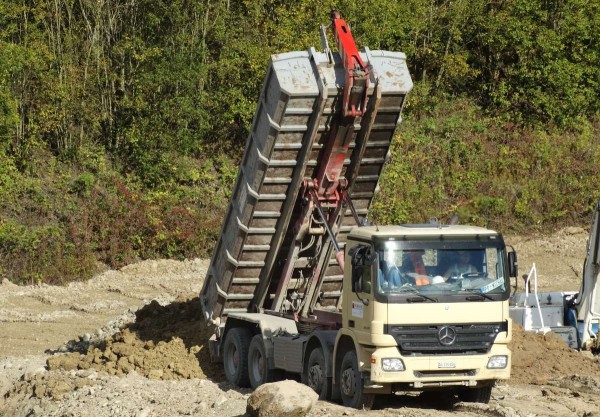 Different types of trailers
Semi-trailer: one axle group near the rear and an attachment to the tractor unit at the front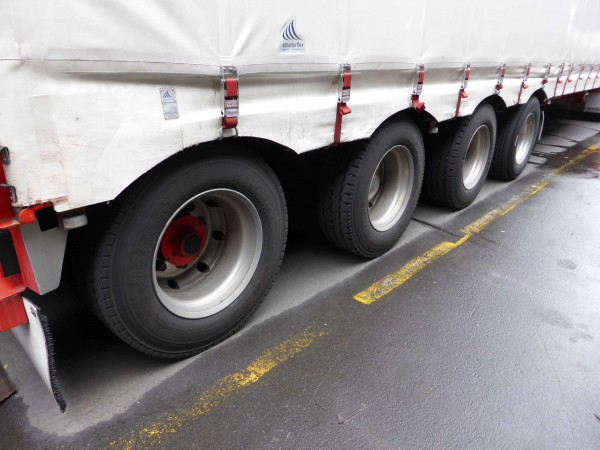 B-double or B-train trailer: this is the lead trailer in a B-train combination which has an attachment for a following trailer at the back and for the tractor unit at the front.
Pig trailer: has a group of axles near the middle of the load and is drawn by a drawbar.
Bogie or dolly: A coupling to a tractor unit that takes the weight of the load rather than have all the load go through the tractor unit's wheels.
Dog trailer: one axle group at the front which is connected to an A-frame drawbar for towing, and which steers the trailer, plus another axle group at the rear.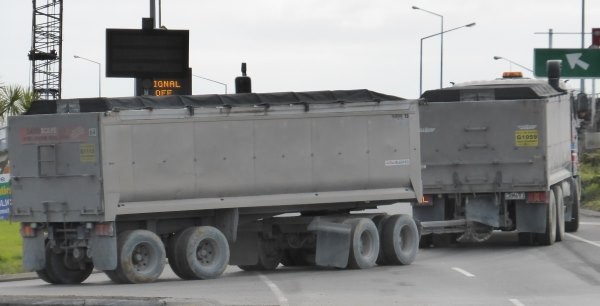 Specialist trailers: there are trailers for specific jobs such as spreading fertiliser.
Getting a job driving a lorry
Check out our guide to getting a job as a lorry driver and the health risks of being a lorry driver.