Are you excited to get on the road and start driving? Or a parent who's bracing for your child's first lesson? Getting a licence is fairly easy but it can be a long process before you even get to a full driver's licence. The process varies depending on which country you're in.
What is a learner's permit or provisional licence?
This is a driver's licence for beginners, to put it simply. It's a document that proves that you're still a work in progress and you're learning how to drive. It's also a way to allow you to drive under certain restrictions. That being said, it's often straightforward to get.
There are very few requirements for getting this licence. Aside from being the right age, you need to submit proof of identity, possibly pass a written knowledge exam (depending on which country you live in), a vision test, and pay the appropriate fee. The requirements for getting this provisional licence varies depending on where you are. The ages range from 15 to 18, and they vary per vehicle type, too.
What are the restrictions?
The major one you should keep in mind is that you cannot drive a car on your own; you must always be accompanied by a driver with a full driver's licence who has had that licence for at least the minimum prescribed period. This is a way to help keep you and others on the street safe from any accidents, and for you to have someone to take over driving if you feel you've had enough while practicing. Different countries have different restrictions so make sure to check your local government's website so you don't miss anything.
What you should learn while on your provisional or learner licence?
You should take this as an opportunity to learn more about not just driving itself, but also all things related to it. For instance, you should learn about the cost of running your own car in the future, plus areas of driving that might not be covered in a general lesson schedule such as driving in difficult conditions, how to load a trailer, how to maintain your vehicle and so on. For reference, you can study the chart below from Compare The Market.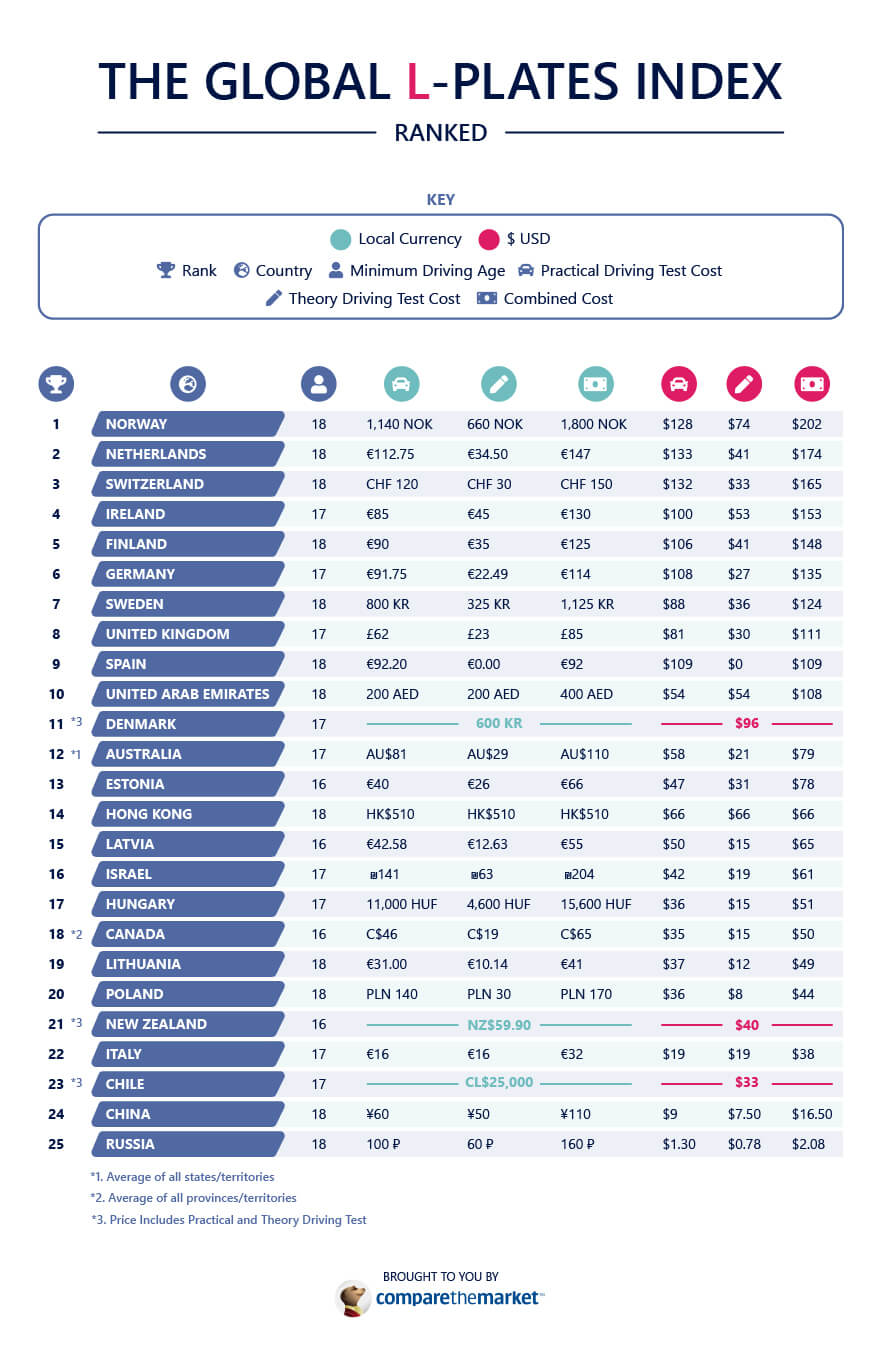 It'll help you become a better driver if you learn about all of the basics of driving while you still have your learner's licence.
How to get a learner's permit
For drivers in the UK, you can go to Gov.uk. In general, the process is to apply online or visit your local driving regulation agency, pass the tests, submit your requirements, and pay your fees. Learner's permits or provisional licences are usually processed within a week so you shouldn't be waiting too long.
Like your full licence, your learner's licence can be revoked if you break the rules, so always drive safely.
Getting your learner's licence is one of the first steps towards becoming a fully-fledged driver. It's very important that you're well aware of what it means and what it takes to have it.