There are rules for the maximum size a vehicle can be to be driven on the road without a permit, pilot vehicle or other warning systems in place.
What do maximum dimensions exclude?
When vehicle dimensions are measured, the following are excluded:
Driving mirrors
Attachments to the side or rear which are let down for loading or unloading
Attachments to the rear (e.g. a tailboard) which don't carry any of the load's weight
The extending part of a turntable ladder
Load sheeting and covering
Snow plough
Holders for customs clearance seals
Fittings and attachments that allow the transfer of a container from a road vehicle to a rail vehicle or vice versa and are used for securing the container to the rail vehicle
Bridging plates on vehicle transporters
Rubber or plastic buffers or bumpers
A vehicle is wide if the overall width of the vehicle and its load is 2.9m. A vehicle is long if it's a rigid vehicle more than 18.65m or a combination vehicle more than 27.4m.
Front and rear projections must not exceed 3.05m each.
Private vehicles
Private cars are getting bigger and bigger. The original standard size for a car park (4.8m long by 2.4m wide) is now no longer big enough for many SUVs and pickups which can be as much as 5.5m long and 2m wide.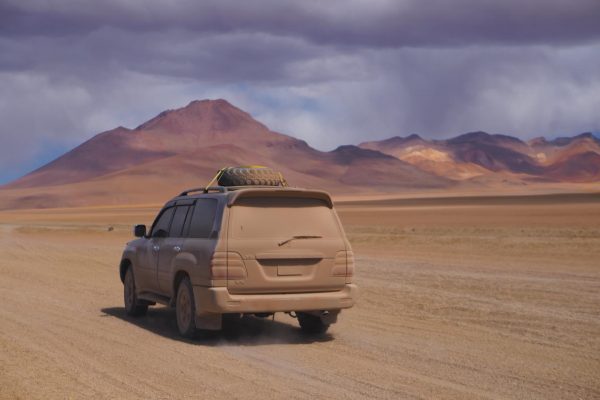 Cars are considered to be rigid vehicles, therefore the maximum size is 2.55m wide and 12 metres long. There are no maximum height restrictions, although vehicles over 3m tall overall may have other restrictions. Bridges with more than 4.95m clearance do not display height information signs on the bridge or its approaches therefore vehicles this tall must be notified to police..
Light trailers
Maximum width: 2.55m unless towed by a motorbike, then 2.3m. The combination length must not exceed 18m or 18.75m depending on the towing vehicle.
Commercial vehicles
Employers are required to ensure that vehicles don't exceed the maximum dimensions and that, if they do, the appropriate warning flags, markings, lights and permits are in place. Commercial vehicles tend to be optimised for the loads they carry.
Maximum width: 2.55m unless a refrigerated vehicle with insulation at least 45mm thick, then 2.6m
Rigid vehicles maximum length
Wheeled vehicle (other than a bus): 12 metres
2-axle bus: 13.5m
3+-axle bus: 15m
Tracked vehicle (e.g. bulldozer): 9.2m
Combination vehicles maximum length
Articulated HGV: 16.5m (or 16.65m if with containers or swap bodies)
Articulated HGV with low loader trailer: 18m
Motor vehicle with a trailer that's not a semi-trailer: 18.75m
Motor vehicle towing two or more trailers: 25.9m
Trailers
Drawbar trailer, 4+ wheels, drawn by a commercial vehicle (>3500kg): 12m
Other drawbar trailers: 7m + length of the drawbar
Semi-trailer: 12m (kingpin to rear) or 12.15m if carrying containers or swap bodies
Car transporter: 12.5 (kingpin to rear)
Composite trailer drawn by an agricultural motor vehicle greater than 3500kg: 14.04m
Agricultural trailed appliance manufactured on/after 1 December 1985: 15m
Loads
Loads may be carried up to 27.4m long, but must not exceed weight limits
The above overview contains the basic measurements for standard vehicles. There are a number of special cases which can be found here.