Where I grew up on the Fens in Lincolnshire, we used to bike 4 miles east to the next village, then we'd wait for a tractor or combine harvester to slipstream back against the prevailing wind. The bigger the better as it created more shelter.
Sometimes it was a farmer moving between fields for a short distance, and sometimes we might get a couple of miles. Farmers just crossing fields sometimes didn't bother removing implements, so you would have a combine with the full harvester attachment, or a tractor with a massive plough, travelling down a one-lane B road, albeit with excellent visibility due to the flat terrain and lack of hedges. However, that was the '80s and things (should) have changed.
Agricultural vehicles
Restrictions apply to agricultural vehicles over 3m wide. There is the free Agricultural Vehicle Dispensation Scheme which means you don't need to notify police every time.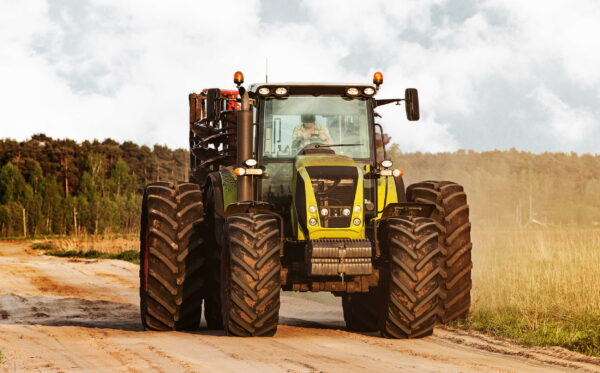 Other vehicles
For other vehicles, the legal requirement is that if the machine is more than 2.9m wide, weighs more than 44,000kg, has an axle load of more than 10,000kg for a single non-driving axle or 11,500kg for a single driving axle, or has a rigid length of more than 18.65m, you must notify the police beforehand. If you don't, and you have an accident, the penalty imposed is likely to be much greater.
Depending on where you're moving to, and what you're moving, you may also need to notify the highway authorities and bridge and structure owners. You can use an electronic service delivery for abnormal loads (ESDAL) or fill in an abnormal loads movement application form.
Notifications are also required for mobile cranes and some special purpose vehicles.