Cranes come in lots of configurations. You'll see tower cranes on construction sites, overhead cranes at ports, crawler cranes where the terrain is soft and truck loader cranes (or lorry loader cranes) where a truck has to unload or load itself.
Mobile cranes are another type of crane and are defined in legislation. In short, they:
Are specifically designed for lifting
Are heavier than 12000kg
Have crane apparatus permanently mounted to the vehicle chassis
Are operated by a driver
Meet the requirements to be registered as a mobile crane
They are able to be driven to a worksite where they can be put to work lifting surprisingly heavy loads with minimal setup and a lot of flexibility. Mobile cranes don't carry any loads themselves, unlike truck loader cranes. The largest can lift hundreds of tonnes, but it's more common to see mobile cranes that lift between 50 and 200 tonnes.
Because a mobile crane can be driven to a worksite, it runs on pneumatic tyres – up to 9 axles. It has a lattice or telescopic boom which extends and has a hook and cable at the end. Not all mobile cranes will be road legal.
Mobile cranes can be specified for different uses, and adapted for multiple situations.
City vs rough terrain vs all terrain
Articulated body vs slewing crane (i.e. a body that bends vs a crane that swivels)
Telescopic cab vs fixed cab
Various boom configurations including luffing fly vs fixed fly
Lifting height and radius (some can exceed 80m)
Outriggers and counterweights for additional stability
Some mobile cranes are capable of 'pick and carry' where they can move loads up to a certain size while driving around a worksite, while others require outriggers and counterweights. The larger and heavier the crane, the wider the outriggers and the greater the capacity of counterweights that can be fitted, the heavier the loads it can lift.
Capacity charts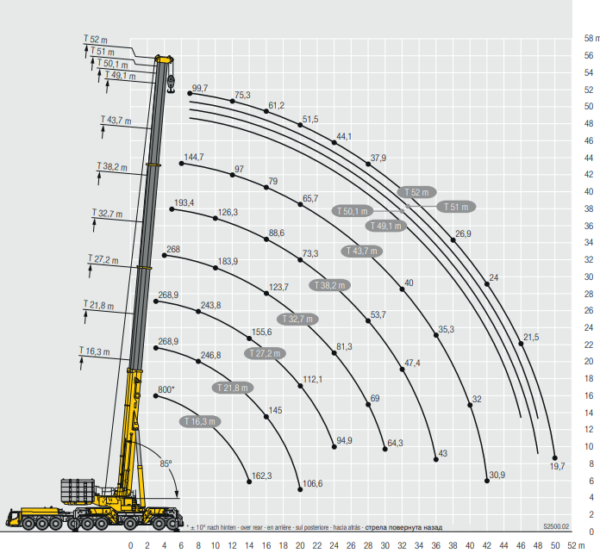 Every crane will have a capacity chart showing what load can be lifted to what height and radius. In the above image you can see that the crane's 800-tonne capacity is only valid for lifting to around 16 metres when the mast is almost vertical and describes an arc down to only 6 metres when the mast is horizontal. At the maximum height of 52 metres, just under 100 tonnes can be lifted, but if the boom is horizontal, that drops to under 20 tonnes.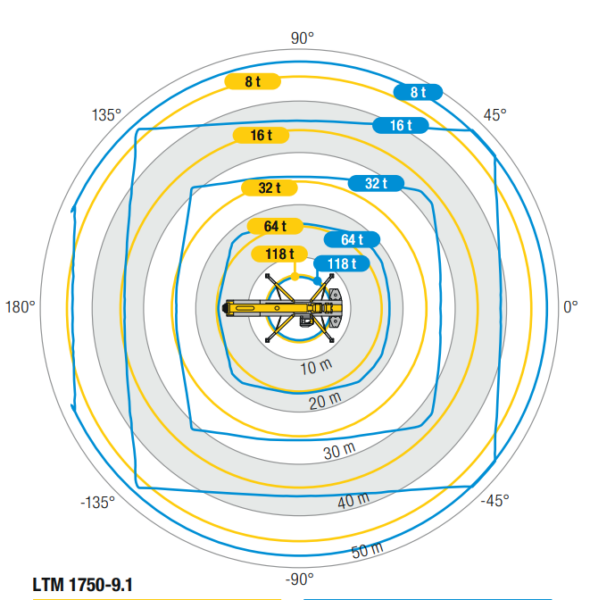 Of course, because of the outrigger position and the characteristics of the crane itself, the capacities can vary depending on where the crane is slewed. The diagram above shows that the radius varies and describes more of a square than a circle, because of the outrigger positions.
Examples of mobile cranes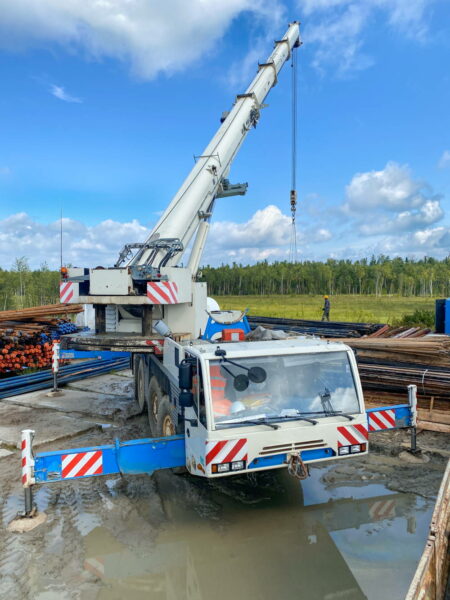 All terrain cranes have multi-steer axles and multi-axle drive. They are fitted with mega-sized tyres and can be used on- or off-road. They are capable of travelling at road speeds of greater than 30mph.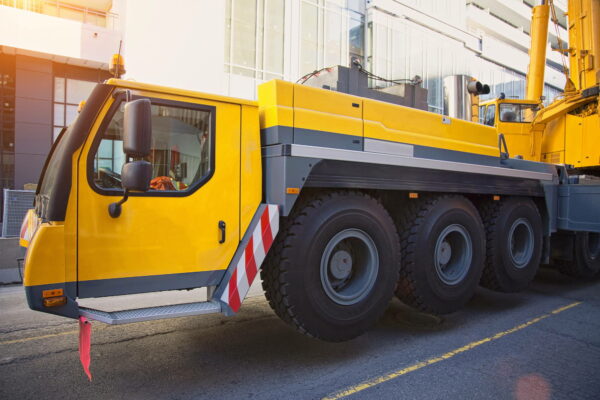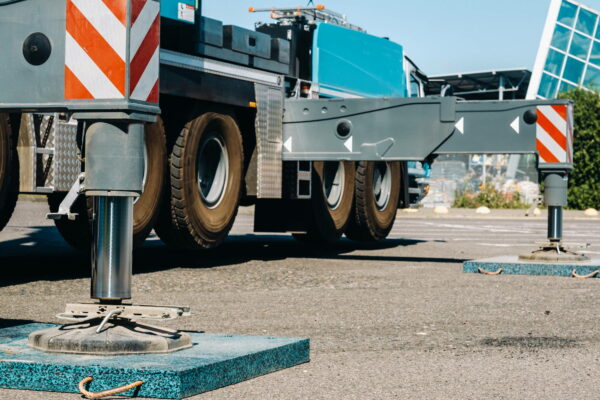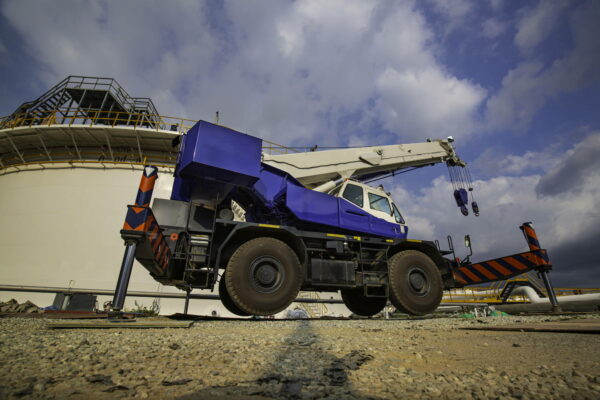 City cranes are manoeuvrable and flexible. They are usually fitted with standard tyres on two axles.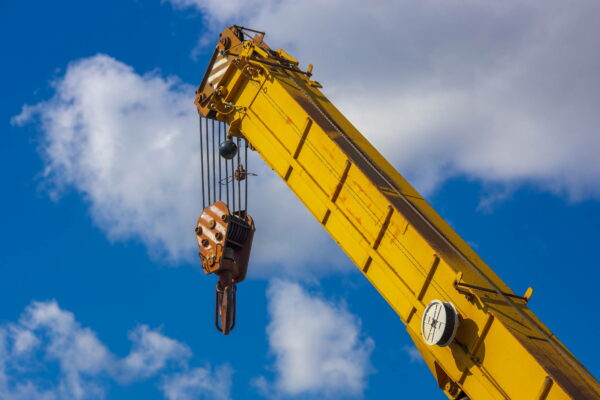 Permits and licences
Using a mobile crane may require a permit. You can find these from your local council, for example, here.
Drivers must have the appropriate training/accreditation (e.g. National Plant Operator's Registration Scheme or Construction Plant Competence Scheme) and licence. Traffic management plans may be required when operating a crane.
BS 7121 is a British Standard Code of Practice for the Safe Use of Cranes.