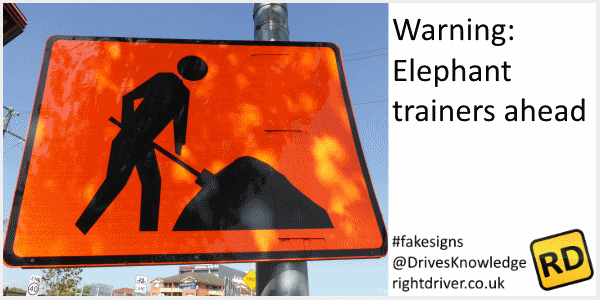 That would give them something to shovel. This sign is an Australian road works sign we spotted in Sydney.
If you're driving around road works in the UK remember to keep your speed down.
Bet you don't get all these questions right about hazard awareness in the UK – try our free quiz.