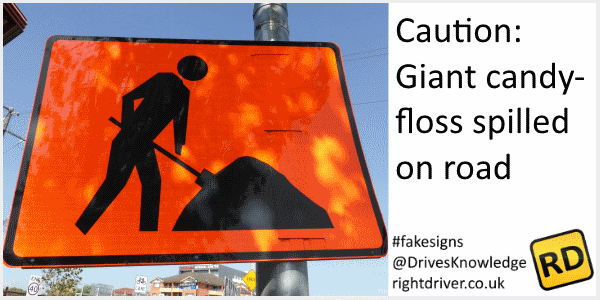 What else does it look like that someone has spilled on the road? This sign is to warn that road workers are about. It's from Australia, so our ones are slightly different: our heads are joined to our necks and we have feet. We even have a hint of wellies.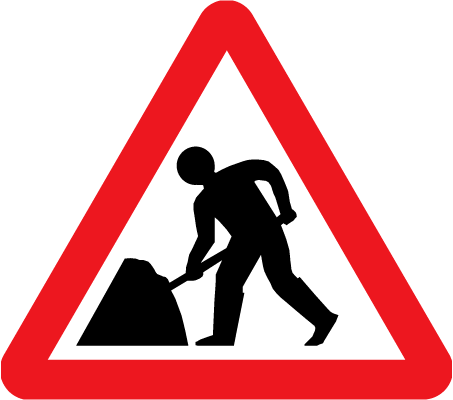 If you see this sign, take care. Observe the speed limit as it's there to protect road workers and your vehicle. The limit might be slow because the surface is rough and could cause damage (e.g. pot holes), or there are stones that could be flicked up which might smash a windscreen.
See if you know your Highway Code hazard awareness. Try a free test here.