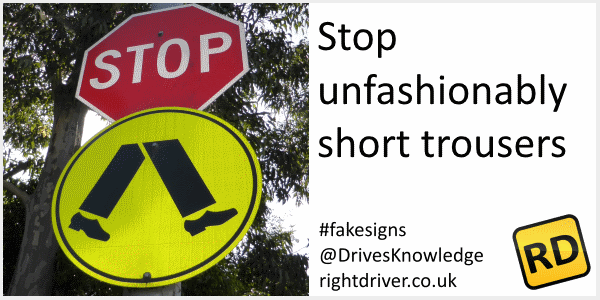 These aren't hipster-style drainpipes, and we definitely should stop unfashionably short trousers! This sign looks like it's preventing a fashion crime, but it's actually for a pedestrian crossing with a compulsory stop. The stop is for the junction just after the crossing. Of course, we have a stop sign, but our pedestrian crossing sign looks nothing like this. Kudos if you know which country it is from (the tree in the background gives it away a bit, too).
Do you know your Highway Code for vulnerable road users like pedestrians? See how many questions you get right in this free quiz. Bet you don't get 100%!
Darren has owned several companies in the automotive, advertising and education industries. He has run driving theory educational websites since 2010.