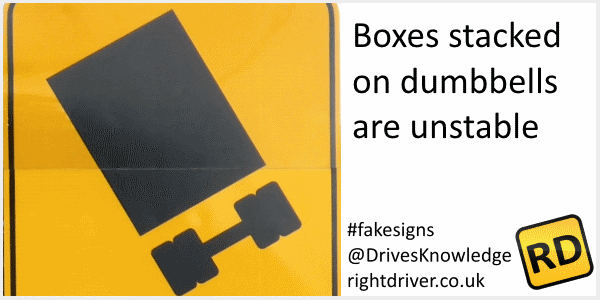 This sign looks like someone's knocked over a box that was sitting on a dumbbell, but it's to indicate that lorries (or other vehicles with a high centre of gravity) are at risk of tipping over around the next right-hand bend. You won't find this sign in the UK – it's an Australian sign.
Ever thought about driving a lorry for a living, or maybe you've got a friend that wants to? Have a go at our free HGV Highway Code quizzes and see whether you've got the brain power for it. Click here to try some out.
Darren has owned several companies in the automotive, advertising and education industries. He has run driving theory educational websites since 2010.